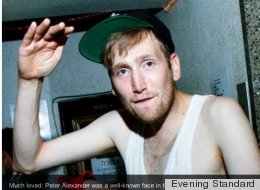 Peter Alexander, a British fashion photographer, died after falling through a third-story window at a London Fashion Week party in Shoreditch over the weekend.
Alexander, 28, was attending an event hosted by fashion and beauty PR company Blow when he and a 20-year-old male model both tumbled out one of the townhouse's windows, which was open but was covered with a set of blinds. While the model landed on a parked car and is recovering in the hospital, Alexander is believed to have died on impact.
The photographer, who has shown his work in the UK, the U.S.A. and Iceland, reportedly had only been at the party for 30 minutes and was sober, a friend said.